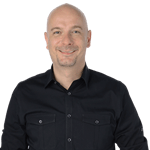 Mark
with 4imprint
16 years
Custom Water Bottles
Personalized water bottles are perfect for company events, trade shows and wellness programs. Order custom water bottles in bulk - available in metal, aluminum and stainless steel, glass and plastic.
Filter Products
1151 Product(s) Found
Encourage a healthy lifestyle by offering customizable water bottles that also advertise your business or association. Drinking enough water is important for overall wellness, so connect your brand to this important message with a product people can use. A personalized water bottle is a great giveaway for conferences and events. Or get them as team swag for athletics and school clubs. Any place from gyms to libraries can benefit from offering printed water bottles to quench people's thirst.
Best Customized Bottles
At 4imprint, you'll find all sorts of water bottles ready for your artwork. Plastic water bottles are common because they are affordable while offering solid quality — especially when made from BPA-free Tritan. There are many other options to suit your brand messaging. Choose glass water bottles for the purest taste, aluminum or stainless steel logo water bottles for the best durability and vacuum-insulated water bottles to keep beverages cold or hot. You also have plenty of size and lid choices. These bottles are made by CamelBak®, Klean Kanteen®, Miir® Coleman® and other fine brands.
High-Quality Promo Items
Get your water bottles personalized by the industry leader in promotional products. We take care of everything from start to finish, including complimentary art design assistance and fast delivery. Not sure whether a certain bottle is the right choice? Request a free sample to try out. We invite you to join us on the journey to a more relevant, sustainable, and effective future. Learn more at Better Choices™. Give us a try — an expert will work directly with you so you're getting personalized service to match your personalized merchandise.
Employee Tip on Custom Water Bottles
Personalized water bottles available in bulk where you pick the quantity using our exclusive Glide® showing you the lowest minimum quantity. We offer all of the latest materials including stainless steel, glass, aluminum, recyclable plastics and BPA-free plastic along with the newest brands like CamelBak®, Contigo®, Bubba®, Artic Zone®, Thermos®, Tervis®, Igloo® and our exclusive to 4imprint brand Refresh®. Customize your water bottle for you next corporate giveaway. We produce all of your artwork in-house and guarantee to meet your deadline with on-time delivery. Promotional sport bottles are an inexpensive solution for your next brand campaign and if you have any questions use our on-line chat, email or call us directly.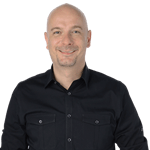 Mark
with 4imprint
16 years
To Top
of page