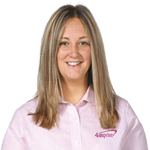 Jill
with 4imprint
17 years
Stapled Calendars
Stapled wall calendars bring a little color and your contact information to their offices and homes!
Filter Products
87 Product(s) Found
This item is part of our Better Choices™ range. Here's why:
Employee Tip on Stapled Calendars
Stapled wall calendars put your favorite themed photos or paintings with your contact information in their sight every day! When it's time to order your products and services, your customers and prospects will see your brand and contacts right there. What a great idea! The low cost of stapled calendars represents a great marketing value. Conventional ads can be clicked off or otherwise ignored, but your beautiful, full-color calendars can't be missed! Choose from dozens of themed calendars, including wildlife, pets, landscapes, Armed Forces, gardens, classic cars, Old Farmer's Almanac, motivations, humorous designs and many more! If you don't see the calendar design you want on our website or in our catalogs, just call one of our friendly customer reps and let them know what you're looking for! Stay on their radar 366 days a year (2020 is a leap year) with stapled wall calendars!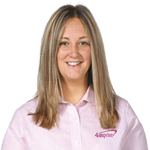 Jill
with 4imprint
17 years
To Top
of page