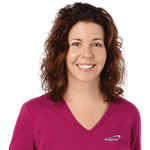 Michelle
with 4imprint
16 years
Custom Mugs
Wake up your customers! Mugs filled with coffee, tea or cocoa let your company logo shine. Imprinted promotional mugs are inexpensive and long-lasting, keeping your brand in front of them for years. Pairing them with beverage packets is a great corporate promo idea!
Filter Products
229 Product(s) Found
If you want a promotional item that will be used often, a custom coffee mug is a great choice. According to coffee industry experts more than half of Americans drink coffee every day — and there are plenty of tea and hot cocoa drinkers, too. That means custom coffee mugs will get a lot of use, keeping your brand on the recipient's mind.
Our affordable promotional coffee mugs are a must for gift shops and points of sale. They give businesses such as hotels and museums a high-margin way to increase brand awareness. Personalized coffee mugs are also a great giveaway for employees, longtime clients, new customer promotions and events. Pair them with coffee, chocolate, notepads and other small items for a thoughtful gift that creates lasting goodwill.
High-Quality Discount Mugs
Looking for a custom mug that fits your mission and values? You've come to the right place. These promo mugs range in size from mini spooner mugs and espresso cups to giant 24-oz mugs for people who love a big cup of joe. You'll find every imaginable shape as well, including traditional ceramic, two-tone, campfire mugs and bistro mugs. A mug made of ceramic with a cork bottom along with an eye-catching contrast provides a unique, stylish look. Whatever customized mug you choose, it will look even better with your logo adorning the side.
Call 4imprint Monday-Saturday or use our live chat for expert assistance. We can fine-tune artwork, give you a custom quote, set up a rush order and do anything else you need. Our 360° Guarantee® has you covered from every angle whenever you shop.
Employee Tip on Custom Mugs
Whether they drink coffee, tea or hot chocolate, they'll appreciate the sharp look and daily durability of a custom ceramic mug with your logo! That message is there every morning, served with their favorite beverage. You'll enjoy shopping through our huge selection of more than 300 ceramic mugs, in every color, pattern and size you can imagine! Basic white coffee mugs continue to be popular, and your logo pops in front of a white background. But the two-tone ceramic mugs have really grown in popularity, too. Don't miss the trendy ceramic campfire mugs with their nostalgic speckled colors! You'll also find iridescent mugs, spooner mugs (the included spoon attaches to the handle) and even those with full-color logos! Bulk pricing on our ceramic mugs means the more you order, the better the price! If you need help on an existing logo or need a new one, our skilled art department can take care of that for no additional charge! Call or email now and our fast, friendly customer service reps will make quick work of your coffee mug order!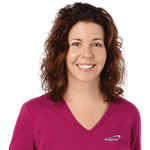 Michelle
with 4imprint
16 years
To Top
of page