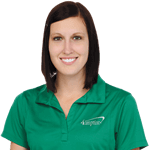 Marie
with 4imprint
8 years
Travel
Custom travel bags get your logo noticed wherever they go! Affordable luggage tags make their bags easy to spot on airport carousels, while printed toiletry pouches and other travel gifts make the journey a little nicer for your customers and staff!
Filter Products
397 Product(s) Found
This item is part of our Better Choices™ range. Here's why:
Employee Tip on Travel
Whether you are looking for a promotional travel gift for your travel agency, bank, motel or restaurant, or just want to make the journey a bit easier for your customers, you'll love our selection of more than 500 travel bags, tags and pouches! Personalized toiletry bags help travelers organize their essentials. Custom fanny packs have enjoyed a resurgence in popularity and we have more than two dozen for you to brand. Help them find their luggage on the airport carousel with brightly colored logo luggage tags. Packable bags, dry bags and beach bags all offer specialized storage that can fit in with your business or offer a helping hand to staff and customers. No matter what you are looking for in travel-related promotions, chances are you will find it here!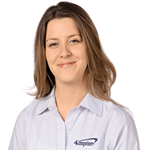 Tanya
with 4imprint
17 years
To Top
of page