Our 360° Guarantee
®
means you're covered from every angle.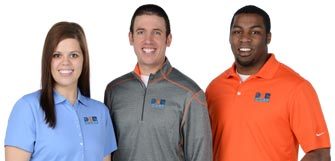 Satisfaction
We promise the product will meet your expectations and your imprint will be exactly as you approved it, or we'll rerun your order or refund your money - your choice.
Free & Easy
Free samples, free art assistance and lightning-fast service from people who care make ordering easy.
Lowest Prices
If you find a lower advertised price within 30 days of your purchase, let us know and we'll refund double the difference in price.
On-Time Shipment
If your event is missed because we didn't ship on time, your order is on us.
Ordering is easy, we help you every step of the way!
Need to see a sample? No problem!
We're happy to send you FREE samples (with random imprints) so you can see a product before you order. Just click 'request a free sample' on any product page or give us a call, we're happy to help!
Absolutely FREE professional art assistance.
You get FREE logo prep and design help on every item we sell – you don't need to do the work yourself – we'll do it for you! Whether you'd just like your logo on a product, or you'd like to add text, additional graphics or you need a complete logo created - we'll do the work, FREE! And you'll always get a FREE 'e-proof' before we proceed with your order!
Personal, expert service on every order.
Whether you're on the web or over the phone (we're happy to work either way!), every order is cared for by people who will make sure every detail is as you wish. This includes an experienced promotional product expert who will work with you personally on your order and our team of professional artists. It's like having additional members of your own marketing team whenever you need them!
We know time is money, so we won't waste yours!
We take service seriously, so please give us a call - we'd love to meet you. And, if you wait more than 60 seconds to talk to our team, we'll give you $25 off your next order!
Give us a try.
If you're looking for promotional products you've come to the right place. We promise to make ordering quick and easy, and we're sure you'll save money. Plus, as a 4imprint customer, you'll receive our regular Blue Box® mailings. These special boxes come to you filled with FREE samples, offers, information on the very latest products and much more. Watch the video below to see more!