Make sure everyone is stocked up and properly acknowledged for their office work with our personalized products. Custom office supplies and accessories do more than just help people be productive—although that is certainly important. They keep your brand front and center both for employees and visitors. Branded office supplies are also fine giveaways at conferences, trade shows and new client pitches. We partner with the leading office supply makers and add professional graphics so your organization stands out while getting more done.
Essential Custom-Printed Business Supplies
4imprint has everything you need to make a great impression or stock up the department. Our selection of customized office supplies includes personalized stationery, magnet clips, rulers, memo boards and other standard items. Be inventive with your branding by ordering stickers to put on shipping boxes or stress relievers to soothe and calm. High-end custom executive gifts such as watches and clocks will make a statement to longtime employees and clients. We also carry an assortment of awards to honor people who have made a positive impact. Rewarding achievements and loyalty is crucial to long-term success, and we'll help you do it.
Your Custom Office Supply Leader
Depending on the material, we use methods such as screen-printing, etching and embroidery to provide the best results while giving you the best value. If you find a better price on the same customizable office supplies within 30 days of placing your order, 4imprint will refund double the difference. Look for the symbol if characteristics like sustainability, environmental impact and workplace culture are important to you.
Employee Tip on Custom Office & Awards Products
Simplify your promotion with common office products. Though small in size, they're packed with promotional power. Choose from magnets, decals, and stickers, in shapes & sizes that help build brand recognition. Custom Desktop Accessories, such as Calculators, Letter Openers, and Rulers, place your logo in good hands each time they're used. Also featuring Stunning Award Trophies, Engraved Wall Plaques, & Etched Paperweights to reward the Office Champions and build team spirit.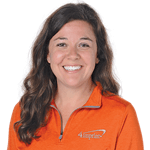 Jessie
with 4imprint
16 years
To Top
of page