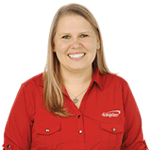 Staci
with 4imprint
11 years
Spiral Calendars
Choose from nearly 200 custom spiral calendar styles, then add your logo! We have all sizes and themes of spiral bound calendars—and each one is very affordable!
Filter Products
137 Product(s) Found
This item is part of our Better Choices™ range. Here's why:
Employee Tip on Spiral Calendars
Custom spiral calendars carry your brand to customers and prospects, remaining on their radar every day of the year! When it's time for them to order goods or services, they have your logo and contact information within sight. Low-cost spiral-bound calendars offer a great return on your marketing dollars, because the money spent is not wasted on ads that are never seen or heard as they can be when other media are used. Spiral calendars fold flat for easy writing on them. You'll find so many eye-catching themes, all with full-color photos or paintings: choose from pets, classic cars, American agriculture, wildlife, healthy living, National Days, Old Farmer's Almanac, airplanes, golf, gardening and many more! If you don't see what you're looking for on our website or in our catalogs, just call one of our friendly customer service reps and chances are good that we can help! Personalized spiral calendars have been one of the perennial favorites for advertising, and there's a good reason for that—they are effective! Stock up now for end of year or holiday gift-giving and keep some extras handy at your front counter for walk-in customers.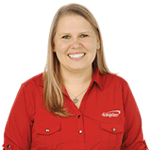 Staci
with 4imprint
11 years
To Top
of page