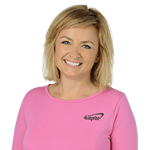 Sara
with 4imprint
21 years
Sunscreen
Make sun safety a priority with promotional sunscreen giveaways at your outdoor event or health fair!
Filter Products
0 Product(s) Found
List of Products
Sorry, there were no items that matched your criteria.
Try clearing some filters.
Employee Tip on Sunscreen
It's always a great day if the sun's out! Promotional sunscreen giveaways help your audience get the most enjoyment possible from the outdoors (that means no sunburn!). Underscore the importance of UV protection with promotional sunscreen packets and bottles for outdoor recreation, festivals or sun safety awareness events. Layers of protective sunscreen reapplied throughout the day protect skin from painful sunburns, premature aging and skin cancer risks. Travel-size sunscreen favors are a sure way to keep a little protection on hand for any beautiful, sunny day!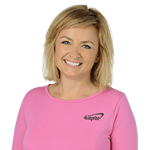 Sara
with 4imprint
21 years
To Top
of page