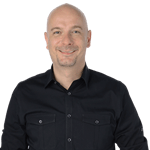 Mark
with 4imprint
16 years
High Sierra® Branded Bags
High Sierra creates durable printed duffel bags, backpacks and outdoor gear for your next marketing adventure!
Filter Products
42 Product(s) Found
When you think about ordering promotional products, why not get top brands that make a great impression on your customers and employees? 4imprint has the same brands you would buy for yourself, including outdoor lifestyle leaders like High Sierra®. This brand has a reputation for durable and attractive backpacks and duffels that are perfect for outdoor activities or everyday travel. We have a full-service creative department to take care of your customization for a professional style that makes your company or organization look great.
Head for the High Sierras
High Sierra® has dozens of backpack styles — some that work well for hiking and others for academic, travel or the first day of school. No matter which style of bag you choose, you know you can have incredible durability and high performance. These embroidered packs can outlast less expensive brands, making them well worth every penny. Choose from laptop backpacks, sports duffel bags and even cooler packs for a corporate gift that makes your employees and customers happy.
Get Better Name Recognition
With custom embroidery from the art department at 4imprint, your order of High Sierra® backpacks and duffel bags can help you build your brand. Our experts can even help you with a logo makeover for a new style that reflects your company culture, mission or industry. Remember, the more you buy, the more you save, so stock up on custom High Sierra® bags to give as gifts for exclusive customers or use as employee incentives for your company wellness program.
Employee Tip on High Sierra® Branded Bags
Promote a healthy, active lifestyle with customized High Sierra® backpacks and gear! Put your company name on them and hand them out as wellness door prizes, college events or anywhere students or customers could use a durable printed duffel bag. Ordering is fast and easy, and if you don't have a logo, we can create one for you!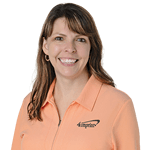 Amanda
with 4imprint
22 years
To Top
of page