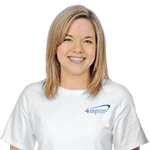 Kristin
with 4imprint
13 years
Polyester Drawstring Sportbacks
Customers and employees will appreciate a sportpack. They're ready to customize with your logo or message to enhance your brand.
Filter Products
287 Product(s) Found
School and local Little League athletes need a place to store their gear, but they don't often have a lot of room. An easy, affordable solution to this problem is the drawstring backpack. These small cinch bags can hold an extra shirt, cell phone, keys, and a snack or two. Thanks to their comfortable, versatile, and lightweight design, you can wear them on your back or toss them over a shoulder. Throw your support to your local team with our custom drawstring backpacks featuring printing by the 4imprint creative department.
Any Price Point
What if you love the convenience of promotional drawstring backpacks and cinch bags but want a better-quality product to use as a corporate gift? 4imprint carries these easy-to-use packs to fit any budget, from inexpensive polyester bags to higher-end athletic daypacks from top brands like Nike® and Adidas®. Shop our selection to find the styles, sizes, colors and features that work best for your needs. These bags are a hit with customers and employees, too, so be sure you order enough for everyone.
Any Unique Logo
Without your custom logo printed or embroidered on your drawstring backpacks, how can they help promote your good name? Our in-house art department makes ordering and printing a piece of cake. We have a dedicated expert to assist you throughout the process to ensure you are pleased with the results. Just imagine the attention your company can get with custom cinch bags at home games in your community.
Employee Tip on Polyester Drawstring Sportbacks
<#empTipCopy#><#/empTipCopy#>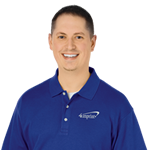 Andy
with 4imprint
17 years
To Top
of page