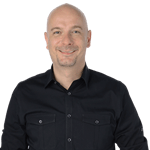 Mark
with 4imprint
16 years
Tritan™ Water Bottles
Custom Tritan™ water bottles are BPA free for peace of mind! These sturdy, shatter-resistant plastic bottles carry no odors and deliver pure taste!
Filter Products
235 Product(s) Found
Looking for a lightweight, reusable option to stay hydrated? Quality plastic bottles can fit into your customer wellness goals and company mission to provide reusable items whenever possible. You already know that 4imprint is your source for top-quality promotional products, including hundreds of tumblers and water bottles. But did you know you can get Tritan plastic water bottles at our site? These BPA-free products check all the boxes for giveaways at trade shows, product launches or community events.
The Beauty of Tritan Plastic Water Bottles
Tritan water bottles are perfect giveaways because they're made of high-quality, durable plastic and they come in various colors, sizes, and designs, so you can customize them to suit your brand and audience. They are also dishwasher-safe, making them easy to clean and reuse. Our favorite part is how amazing Tritan plastic water bottles look with your company name and logo imprinted on the side.
The Impact of Personalization
Make every marketing dollar count when you customize your Tritan BPA-free plastic bottles. Our in-house creative department can work with your existing logo or give it a makeover for a fresh look. Your customers and employees will appreciate having a durable drinkware product, and you will enjoy better name recognition to grow your business.
Employee Tip on Tritan™ Water Bottles
Lightweight printed Tritan sports bottles are upscale promotional gifts at great prices! Tritan plastic water bottles resist odors and don't impart a taste on the beverages inside. Put your company logo on good-looking Tritan clear or colored drink bottles for a long-lasting gift that will hydrate them for years, because they are shatter-resistant, too! Kick off a wellness program or running/walking event with trendy Tritan beverage bottles!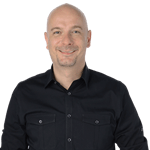 Mark
with 4imprint
16 years
To Top
of page