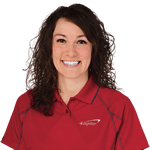 Laura
with 4imprint
11 years
6 Foot Table Covers
See our great selection of 6 foot tablecloths printed with your full color designs! These 6' table covers and throws will catch their eye at trade shows, fairs, seminars and more!
Filter Products
45 Product(s) Found
Employee Tip on 6 Foot Table Covers
Probably the most common tables you will find at shows are 6 feet long, so 6 foot tablecloths will be needed to make your trade show booth look sharp! Always check with the show venue to be sure you bring the correct size table throws. One great tip is ordering convertible 6 to 8 foot tablecloths that can fit both 6- and 8-foot tables! We also have 6' closed-back and open-back table covers (closed back designs allow you to hide items behind the cover while open-back designs let you access the back of the table quickly to retrieve items). You can choose any design or logo you want, in simple colors or full-color printing! These luxurious 6' table cloths put your best image forward and give your space a professional look at expos, fairs, open houses, weddings and other events! We can help you with any artwork questions or designs, whether you need an existing logo cleaned up or want a brand new design for a special event. Just call or email us for help!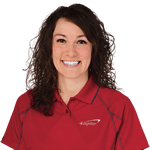 Laura
with 4imprint
11 years
To Top
of page