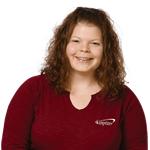 Amy
with 4imprint
14 years
Ice Cream Scoops
Here's the scoop on a practical promoter: Branded ice cream scoops dish up marketing success! Everyone needs a custom ice cream scoop, which is also perfect for serving mashed potatoes and other dishes!
Filter Products
9 Product(s) Found
This item is part of our Better Choices™ range. Here's why:
Employee Tip on Ice Cream Scoops
You won't have to dig deep into your marketing budget when you give away these logo ice cream scoops! These sturdy plastic scoops are extremely affordable and appreciated by everyone who loves the taste of ice cream! As a bonus, this handy kitchen tool is the perfect scooper for mashed potatoes, casseroles and many other dishes. The plastic one-piece design of these branded ice cream scoops means easy cleanup, too!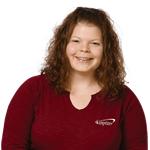 Amy
with 4imprint
14 years
To Top
of page