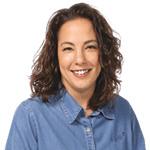 Susan
with 4imprint
21 years
Bucket Hats
Our custom bucket and boonie hats are great for keeping the sun out of your customers' eyes--and giving plenty of exposure for your logo!
Filter Products
31 Product(s) Found
Hats are more than just a fashion statement; they also protect you from sun exposure on the hottest of days. While ball caps and beanies are always popular, bucket and booney hats offer a trendy alternative, especially for outdoor lovers. 4imprint has a terrific selection of custom bucket and booney hats that make fantastic promotional products and gifts for employees and customers. Check out our selection of styles and colors to see what fits your taste and needs.
Bucket List Item
Bucket hats have a vintage feel, probably because they have been in and out of favor since the first ones become a staple with anglers in the early 1900s. Today's bucket hats offer the same protection from UV rays or pop-up rain showers, and with custom embroidery from 4imprint, they also make a fun and handy marketing tool. Our creative team can use your existing logo or help you with an updated version to get your business or organization noticed.
From the Booneys
Unlike bucket hats, booneys started as military headgear, giving troops a respite from tropical climates. Booney hats are popular with boaters, hikers and anglers, thanks to the wide brim, secure strap and cooling vents. Adorned with custom embroidery from 4imprint, our booney hats are always appreciated. Shop our selection to find the colors and styles that catch your eye or work best with the size and shape of your logo.
Employee Tip on Bucket Hats
Custom bucket hats are a classic fashion that has made a big comeback! Personalized bucket hats are popular fishing and sun hats because they offer great protection from the sun's rays. Classic boonie hats (sometimes called outback hats) are popular with hunters, hikers and adventurers who travel a lot in sunny or wet climates. Put your logo on these fun bucket and boonie hats for a unique, offbeat promotional gift they'll use and admire for years! In addition to choosing from 17 solid colors (depending on the model selected), there's a digital camo offering for one choice! Your embroidered logo will look so sharp on one of these adventurous bucket or boonie hats!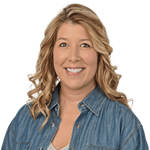 Stephanie
with 4imprint
26 years
To Top
of page