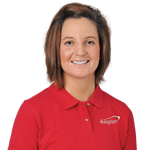 Katie
with 4imprint
13 years
Cooler Totes
Customized cooler totes are lightweight, easy ways to carry cold drinks and food wherever they go! Your customers, prospects and staff will appreciate logo insulated softside cooler bags for thank-you, appreciation or milestone gifts.
Filter Products
107 Product(s) Found
With personalized soft-sided cooler bags and totes from 4imprint, you have the perfect solution for happy recipients that also raises brand awareness. They make great giveaways at trade show events, holiday gifts or as a thank-you for a job well done.
Keeping It Cool with Cooler Totes
Whenever someone leaves home or the office, these cooler bags are easy to carry and store.. Whether you order some to have on hand for sponsored community events or give them to prospects and employees as corporate gifts, you know these coolers will come in handy. 4imprint has your favorite brands, including Igloo®, Arctic Zone® and Koozie® who know a thing or two about quality outdoor products. We have backpack coolers, insulated coolers and other styles to fit any need or budget.
Making It Work
Finding the right soft-sided cooler is half the battle,-but customizing your products lends even more value and promo power! 4imprint's art department offers professional graphic design services, including embroidery and color imprinting, to make your promo cooler totes stand out from the crowd. These coolers are, well, cool (both inside and out) with quality personalization for better name recognition. Shop at 4imprint for promotional products you are proud to give customers and employees for holidays or any occasion.
Employee Tip on Cooler Totes
Heavy, bulky coolers are still available, but most of the time, your customers and prospects just need to carry a small amount of cold beverages and food to a party, family picnic, road trip or weekend vacation, and that's where these branded cooler totes shine! They hold just enough cold stuff and ice or cooler packs to get the job done without the bulk or weight of the footlocker-style ice chests! Of course, a few of our 60-plus insulated soft cooler bag options hold up to 36 cans, so you might be surprised at how capable these promotional gifts are at pleasing the crowds! These slim or spacious cooler totes make memorable milestone gifts or practical business giveaways. Hand them out to staff at company picnics or for door prizes all year long. They store easily and are nice to carry in the car when you are bringing perishables home from the grocery store. Some are convertible, allowing you to remove the insulated liner for cleaning and to use the cooler bag without the liner! All have convenient straps to making carrying a simple task.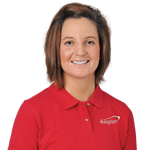 Katie
with 4imprint
13 years
To Top
of page