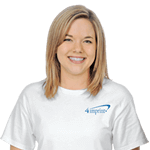 Kristin
with 4imprint
12 years
LED Flashlights
Custom LED flashlights shine the spotlight on your brand! Long-lasting LED pocket lights carry your logo for years and are affordable, too!
Filter Products
123 Product(s) Found
This item is part of our Better Choices™ range. Here's why:
Employee Tip on LED Flashlights
Branded LED flashlights are the perfect pocket tools for finding a door keyhole or something dropped in a dark theater or yard. Durable LED flashlights last for years and are a great value, too. Your camping and travelling customers and prospects will appreciate one of these little LED lights along for the trip. When it gets dark, hikers and sportsmen will appreciate a little light with your logo, too. We offer more than 200 designs of personalized LED flashlights, including everything from pocket-sized keyring flashlights to larger pop-up LED lanterns and flashlights for home and auto use! Help them be ready for power outages, roadside emergencies and more with welcome custom LED flashlights!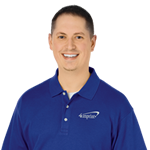 Andy
with 4imprint
16 years
To Top
of page