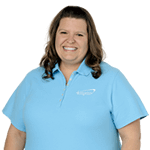 Lisa
with 4imprint
15 years
Candy Jars
Personalized candy jars are a great way to land your logo on their desks! Once the candy's gone, the jar remains to keep your company name at arm's length!
Filter Products
13 Product(s) Found
This item is part of our Better Choices™ range. Here's why:
Employee Tip on Candy Jars
Custom glass candy jars are business gifts that impress in the short term and the long term! It's the best of both worlds to give an edible treat along with an imprinted keepsake jar as a lasting memento of your occasion. Fill it up with jelly beans, hard candies, taffy or other name brand confections like Hershey's Chocolate Kisses, and finish it off with a ribbon for a special touch. After the treats are gone, they'll refill the gift jar with more candy, writing utensils or other desk essentials and your logo will stay in easy view!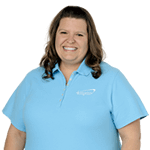 Lisa
with 4imprint
15 years
To Top
of page