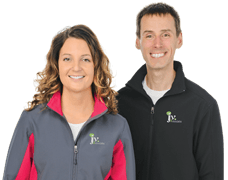 Katie with
4imprint 9 years

Joe with
4imprint 12 years
Embroidered apparel made easy—
The price you see is the price you pay!
Order as few as 6 pieces
Price

includes embroidery

in the imprint area shown. No stitch counts to worry about!

No extra charge for larger sizes!

Order the sizes you need.

FREE tape charge

on 24 pieces or more; one-time $35 tape charge for fewer than 24 pieces.
Use the same embroidery on future orders and never pay a tape charge again!

Mix and match colors and men's and ladies' styles

and get the price break for the total quantity ordered.
Filter Products
3710 Product(s) Found
To Top
of page