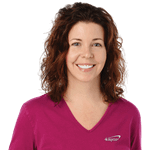 Michelle
with 4imprint
16 years
Gift Bags
Custom gift bags enhance your customers' purchases and share your logo wherever they go! Choose from dozens of attractive, eye-catching personalized gift bags for your business.
Filter Products
109 Product(s) Found
A gift should always feel special, and our custom gift bags with a logo printed on the side will have recipients excited before they even open the contents. These customized shopping bags are perfect for creating "swag bags" at company parties, sporting events, conferences and school graduations. You also can use them in place of regular shopping bags for your store POP or fundraiser. All the while, the custom gift bag will be advertising your organization. Since many of these bags are reusable, that's a lot of brand awareness.
Personalized Gift Bags
Shop a variety of custom print bags in the style and size you need. Along with multi-purpose gift bags, we also carry trade show bags, wine bags, boat totes and other specialty sacks. Our heavy-duty paper gift bags are affordable and rugged so you can stuff them to the brim. For even more durability, consider polypropylene fabric bags, polyester custom retail bags, cotton canvas bags or jute woven bags. Holiday-themed gift bags, awareness ribbon bags and drawstring pouches are just a few of the other ways to get your message out.
When you click on one of these customized gift bags, you'll find all the information you need, including color options and order minimum. If you need assistance, call or email our experts Monday-Saturday. We're here to provide any help you need to make your event or promotion a hit, whether that's artwork design or expedited 24-hour printing. 4imprint has plenty of logo gifts to fill up your bags, including toys and novelties, flashlights and keychains.
Employee Tip on Gift Bags
Find the perfect logo gift bags for your business with our large selection! No matter what size customized gift bags you need, from small jewelry-sized options to larger shopping bags, you'll find them all here. Choose from more than 20 colors—one or more will match your brand or advertising needs! An attractive gift bag helps your customers feel special about their purchases, and also helps you show off your logo and message for potential customers at the mall, shopping center or just on the street! We can create a new logo for you if needed or help you with all your artwork needs. The professional look of a personalized gift bag is some of the best advertising you can find, and our affordable options keep you on budget. Just call or email us when you need poly, paper or other gift sacks for your boutique or specialty store!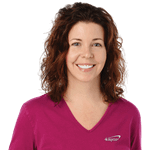 Michelle
with 4imprint
16 years
To Top
of page