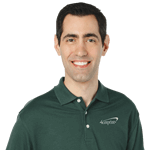 Shaun
with 4imprint
17 years
Bandanas
Printed bandanas are a low-cost gift that works for so many promotions! Try these colorful hankies and do-rags for easy giveaways, doggy apparel at groomers, motorcycle rallies and poker runs, you name it!
Filter Products
58 Product(s) Found
How do you decide which promotional products give you the most return on investment? Some occasions may call for big-ticket items, while others are more suited for inexpensive giveaways. 4imprint carries a large variety of promotional products, including affordable and eye-catching custom printed bandanas. These squares of cloth are popular with employees and customers, so check out our selection to find the prints, patterns and sizes that work best for your event and logo.
Break out the Bandanas
Whether you want a traditional red paisley bandana or love the look of tie-dye or camo, you can find it when you shop for promotional products at 4imprint. Our bandanas are perfect for giving out when your company or organization sponsors a local event such as a fun run, mutt strut or other recreational activity or fundraiser. They are perfect for pet promotions! Handing out bandanas with your business name or logo literally puts your name recognition in the hands of potential or existing customers. Our selection even includes neck gaiters and scarves, so browse our site to see the styles that fit your taste or budget.
Personalize to Perfection
Talk to our creative department to learn more about our custom printing, embroidery or other graphic design options. We can mockup a sample custom bandana for your approval before completing your order to ensure you are happy with the result. Contact us today to get started and enjoy deep savings when you order custom printed bandanas in bulk.
Employee Tip on Bandanas
The classic bandana is a fun, affordable way to spread your brand easily! Hand these colorful printed hankies out at charity run/walks, pet expos and events, dog groomers and beach events! Bikers/motorcyclists love the legendary do-rag, and with your logo, it's going to be seen for a long time. Check out our selection of more than two dozen styles, including tie-dyed, camo and paisley bandanas. Need a fun project for kids or students? Try some of our Exclusive Super Kid Color Me Bandanas--they can decorate these themselves for a creative school art project! Cooling bandanas wick moisture and will help them stay cool at the beach, pool or water park, so stock up for your gift shop, bar or restaurant. As always, if you need any help with your logo, our art department is ready to assist at no additional charge!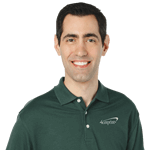 Shaun
with 4imprint
17 years
To Top
of page