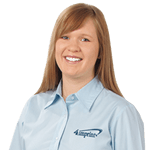 Sarah
with 4imprint
15 years
Hand Sanitizers
Give out a squeaky-clean message on promotional hand sanitizer! This top giveaway is perfect for any occasion or event where germs might be lurking.
Filter Products
63 Product(s) Found
This item is part of our Better Choices™ range. Here's why:
Employee Tip on Hand Sanitizers
Offer the gift of health and safety with germ-busting promotional hand sanitizer! Personalized hand sanitizer is a daily pocket item that helps keep cold and flu bugs at bay. Travel size hand sanitizers can be stashed in totes, diaper bags, backpacks and purses for a little germ-fighting squirt before meals, after handling animals or after spending time in public spaces that can harbor bacteria. Hand sanitizer promotional products are effective message-bearers for restaurants, doctors' offices and health clinics, busy moms and more. Germs are everywhere… Make your logo the best defense with these popular giveaways!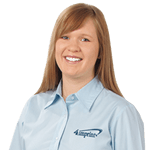 Sarah
with 4imprint
15 years
To Top
of page