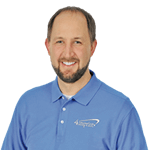 Matt
with 4imprint
11 years
Tech Accessories
Custom tech accessories help keep their phones, tablets and other electronics charged and happy! They'll get a charge out of your printed phone wallets, phone grips, webcam privacy covers, cleaning cloths and more! These fun gadget gifts bring a smile to their faces and provide positive logo exposure.
Filter Products
558 Product(s) Found
Employee Tip on Tech Accessories
Keep their phones, tablets and other electronics humming with the latest technology giveaways and accessories! Logo tech gifts find a use in just about any household or workspace and are useful for young and old alike. Hand out printed phone wallets for a low-cost way to put your logo on their cell phone. The same goes for phone grips like PopSockets®. Computer cleaner giveaways help chase the dust bunnies away from their computer or laptop, printed media stands prop up their phone or other device for easy viewing, and other fun USB gadgets make their desktop a more productive place! Printed webcam covers help ensure their privacy at home, especially with so many working from home today. Promotional technology gifts are notable, trend-setting marketing tools that get your company noticed!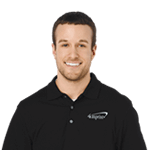 David
with 4imprint
8 years
To Top
of page