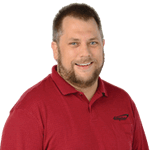 Thomas
with 4imprint
16 years
Totes With Full Color Logos
Catch their eye with full color logos on your promotional tote bags!
Filter Products
34 Product(s) Found
Some company logos look just fine in a single color, but others need full-color printing to include the details and create a polished result. If your business has a colorful logo, show its full marketing potential with custom tote bags from 4imprint. Our full-color logo printing and embroidery can enhance top-quality tote bags for a corporate gift or giveaway that generates excitement with your employees and customers. Set your sights on a colorful marketing strategy to make the most of your full-color logo.
Perfection in Color
With so many tote bags available at 4imprint, how do you decide which styles are right for your customers? We recommend thinking about your goals when making your selection. Are you looking for a roomy, versatile tote your clients can use at the grocery store or trade show? Do you need a more compact bag to hold your company's products? What about features like pockets and closures? Once you determine those details, you can move on to the appearance part: full-color customization.
Quality You Can See
4imprint has earned a good reputation by helping you achieve yours. Our full-service creative department handles graphic design with expertise and professionalism. Rely on us to print or embroider your custom tote bags with a full-color logo to live up to your expectations and create a promotional product that is worth every penny. Find the marketing tote bags that work best for your budget and see how good they can look in living color.
Employee Tip on Totes With Full Color Logos
Life's better in color, and that's also true of your printed tote bags! Why not put your brand in full color on these sharp-looking totes? Thanks to several high-tech printing techniques, we can offer brilliant full color printing on these value-priced totes! If you need help with your artwork, just give us a call and we can make it easy for you--at no additional charge! Create a special logo for a special event, open house, milestone gift, you name it! Grab their attention from across the trade show floor with dazzling full color artwork--another reason to order from 4imprint!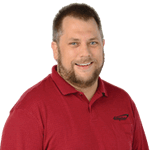 Thomas
with 4imprint
16 years
To Top
of page