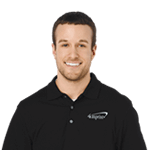 David
with 4imprint
8 years
Magnet Clips
Hold photos, recipes, office notes or to-do lists with powerful magnet clips, featuring a powerful grip that comes in handy on a daily basis!
Filter Products
99 Product(s) Found
Turn daily tasks into a prime brand-building opportunity with a variety of customized magnet clips. The best way to attract eyes to a logo is to put it on useful items—and these fridge magnet clips will get plenty of use. People can display recipes, meeting reminders, photos and more while also displaying your brand. Promotional clips have many non-magnetic uses, too, such as keeping paperwork together and holding snack bags shut. Our affordable prices and discounts on large orders mean an excellent return on investment when you gift these clips.
Fun Personalized Magnet Clips
Shop at 4imprint to find the best fridge clips for conferences, trade shows, college open houses, or daily use around the office. We carry dozens of designs that have a strong grip. In addition to traditional fastener shapes, we have unique clips that are relevant to certain industries. For example, you can get heart magnet clips to promote medical offices or an animal paw clip magnet for a pet store. Some clips have bonus functions such as bottle opener custom magnets and clips with hanger holes.
Your Promotional Clip Magnet Maker
For a magnetic clip giveaway to have the desired impact, the artwork needs to be just right. That's where the promo product experts at 4imprint come in. We provide complimentary art assistance on every order and won't start production until you've approved the graphics. Single-color and full-color printing are available on a variety of backgrounds. And if you need a rush order, search for branded clip magnets that are produced within 24 hours.
Employee Tip on Magnet Clips
It's hard to go wrong with customized magnet clips! The fridge is often communication central for busy families and offices, so that makes it prime real estate for your promotion! Magnetic clips with your logo are functional and practical giveaways that have a slightly more substantial feel than standard flat magnets. Use them at trade shows and open houses to bundle together handouts and paperwork—promotional magnet clips find even more to do around the house after the event!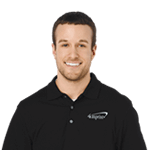 David
with 4imprint
8 years
To Top
of page