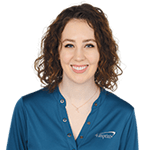 Emily
with 4imprint
7 years
Shop by Fit
Find clothing fast here! Shop by fit for men, women, youth, tall, baby & toddler, maternity and unisex—we've got it all!
You already know that 4imprint is your source for quality promotional products for any budget or need, from apparel to tools. With so many items at our site, however, you may feel overwhelmed by the possibilities. If you want fashionable clothes to fit everyone, don't despair! You can shop for custom apparel by fit to see the latest styles or classic favorites in infant, toddler, youth, men's, women's, and unisex sizes. Narrowing the selection by demographic makes the selection process faster and easier!
Something for the Kids
Does your company or organization host children's events? 4imprint has custom apparel by fit for youth, toddler, and infant sizes to ensure no one feels left out. Whether you need sports jerseys for a local sports team or give bibs and onesies to new parents on your staff, you can be ready for anything when you buy custom apparel by fit at our site. Consider stocking infant and youth sizes when you order clothing from us, and you can share your message with customers of all ages whenever you hand out goodies featuring your logo.
Adults Only
Our custom apparel in unisex, women's and men's sizes are perfect for employee uniforms or corporate gifts. Shop by brand to find top-quality options from head to toe. Then, work directly with our in-house creative department to make unique clothing in styles and colors with fashion in mind. 4imprint offers a 360° Guarantee® to show you that we take your satisfaction seriously.
To Top
of page