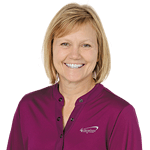 Karla
with 4imprint
33 years
Baby & Toddler Clothing
Imprinted baby and toddler shirts give your logo a fresh approach! Promote your family-friendly brand with embroidered sweatshirts, T-shirts and bibs for tots and infants.
Filter Products
66 Product(s) Found
Did you know 4imprint has a fantastic assortment of baby and toddler clothing and accessories? With onesies, bibs, T-shirts and hoodies for the too-young-for-school set, you can promote your organization to children of all ages. Shop with us to find top-quality products at low prices that won't eat up your marketing budget.
The Right Look
Baby and toddler apparel is an often-overlooked category for promotional products, and you could be missing an opportunity to get noticed if you don't explore this avenue. Imagine printed or embroidered bibs, T-shirts, onesies and bibs featuring your company name or logo for new-parent employees or customers at events your organization hosts or sponsors, including fundraisers, holiday parties and company picnics. Our creative department can suggest kid-friendly designs that put you in the limelight!
The Best Fit
If there's one thing that's true about almost all baby and toddler apparel or accessories, they are incredibly soft and comfortable. 4imprint carries quality infant clothes that you wish came in your size. Check out our selection of Better Choices™. With Better Choices™, we invite you to join us on the journey to a more relevant, sustainable, and effective future. So make sure your baby-centric custom apparel and accessories are good enough for your potential customers and their parents.
Employee Tip on Baby & Toddler Clothing
Think small with your next promotion and try printed toddler fashions! Tot hooded sweatshirts with your company logo are adorable and will impress. You'll find imprinted baby bibs and even toddler aprons, too. All are ideal for events centered around kids and families.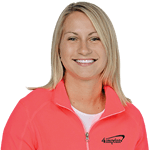 Briana
with 4imprint
8 years
To Top
of page