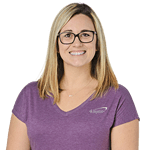 Maria
with 4imprint
7 years
Vehicle Organizers
Keep the interior of cars, vans or trucks looking clean and neat. Trunk organizers and dashboard sticky pads keep everything where it belongs!
Filter Products
2 Product(s) Found
This item is part of our Better Choices™ range. Here's why:
List of Products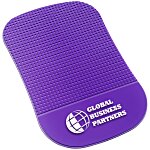 Jelly Sticky Pad
Prices from $2.29 to $3.79
When you turn corners while driving, does your cell phone constantly slide onto the floor?
Order as few as 100
Ships within 5 days.*
Item #8915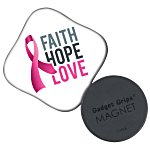 Gadget Grips Smartphone Mount
up to 16% off!
On sale from $3.32 to $5.25
Use these Gadget Grips® phone mounts as impressive giveaways!
Order as few as 50
Ships within 4 days.*
Item #146036
Employee Tip on Vehicle Organizers
Bust car clutter with automotive promotional products that help them stay organized! Imprinted sticky pads for their dashboard are a great start to keeping all their necessities in reach. These non-adhesive dashboard pads stay in place while holding sunglasses, phones or MP3 players, or even a few coins for tolls. Other accessories for the visor or backseat can keep their stuff from rolling around during turns or quick stops. In the trunk, imprinted trunk caddies and cargo organizers hold their sports equipment, picnic gear or even a load of groceries from tipping and spilling its contents. Car organizer promotional products help keep all drivers moving with ease and with all their cargo intact!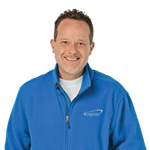 Ray
with 4imprint
9 years
To Top
of page