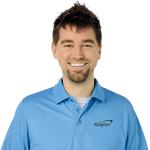 Stephen
with 4imprint
9 years
Executive Keychains
These branded executive keychains make a big impression for a small price! Choose from gleaming chrome, brass or other engraved key tags, or debossed leather or faux leather options for a truly lasting impression!
Filter Products
32 Product(s) Found
Keychains run the gamut from inexpensive plastic to higher-end chrome, brass and leather. Shop our assortment of sophisticated keychains to spoil your employees or impress potential and existing customers. With these luxurious-looking keychains, you are bound to impress the most discerning client.
Quality Materials and Styles
What sets an executive keychain apart from other options? These promotional products feature simple designs, clean lines and top-quality construction. 4imprint offers classy keychains in chrome, brass, real or faux leather or a combination of materials for a bespoke, elegant look. When you share our custom executive keychains with your business or industry VIPs, you can make a lasting impression and increase your growth potential. All that from something as simple as a keychain!
Customization Chic
The whole point of custom executive keychains is to provide a useful item that blends form and function seamlessly. These are keychains people are happy to use because they reflect good taste. The 4imprint art department can elevate your order with custom engraving, printing or debossing for an eye-catching design to improve your organization's name recognition. Talk to us about refreshing your existing logo for a stylish, modern look that fits perfectly in the palm of your hand. Remember, these keychains only look expensive; they are actually quite affordable, especially when you purchase them in bulk.
Employee Tip on Executive Keychains
Make a strong impression on your top customers, crucial vendors and most promising prospects with customized executive keychains. These elegant, upscale keytags are crafted from chrome, brass or other durable materials as well as leather and faux leather. Your logo is engraved or debossed for a lasting message they'll use for years! Best of all, the perceived value on these executive keyrings is much higher than their actual price, so stock up when you need an easy, welcome gift with an affordable price!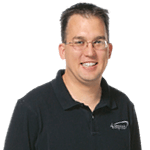 Mike
with 4imprint
24 years
To Top
of page