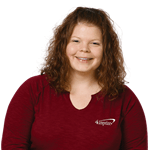 Amy
with 4imprint
15 years
Jar Openers
Easy promoting is all in the wrist! Make opening jars and bottles a breeze with custom jar openers for your organization or event.
Filter Products
424 Product(s) Found
If you spend much time in the kitchen, chances are you have come across a jar or two that you struggled to open with your bare hands. You can always ask another person to assist you, but what if you are by yourself or don't want to interrupt someone else ? 4imprint has an incredible assortment of custom jar openers perfect for that very scenario. These trusty little promo giveaways are always appreciated, so consider ordering them with your company name and logo to lend a helping hand to customers and employees.
Open Sesame
The key to effective promotional products is to find something useful that people want but may not necessarily get for themselves. Custom printed jar openers fall into this category; you don't give them a thought until you need one, and then you wonder how you ever lived without one. Position your brand as a kitchen lifesaver with custom jar openers in rubber, cushioned vinyl or silicone, with your organization's name taking center stage. These affordable giveaways won't break the bank, but they can generate business, so think about them for your next mailing, trade show or sponsored event.
Say the Magic Words
When we say we have the best selection of promotional jar openers, we mean it. Browse through hundreds of options in shapes and colors that work well with your industry or event. Our in-house art department can assist you with imprinting for custom jar openers that help potential and existing customers remember you in a positive light.
Employee Tip on Jar Openers
Stay relevant for your customers or clients with promotional jar openers that are useful every day! Tough jar lids are no sweat with the extra grip and cushioning of rubber jar openers. Add your imprint to a fun-shaped jar opener to create a clever message or to support a memorable ad campaign that sticks in their minds. The no-skid rubber material also makes custom jar openers a fun alternative for drink coasters, beneath planters or flower vases to protect surfaces from moisture or scratches!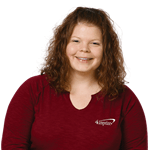 Amy
with 4imprint
15 years
To Top
of page