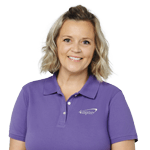 Alysia
with 4imprint
16 years
Visors
Personalized visors cut the sun's glare while throwing the light on your logo! These fun, stylish golf and tennis visors keep them cool and look cool, too.
Filter Products
36 Product(s) Found
Visors can be a great alternative to hats to shield your eyes and keep things a little cooler. This headgear gives you all the glare protection of a hat with plenty of ventilation to prevent overheating. If you want a practical yet stylish promotional product to share with customers and employees, consider ordering custom visors from 4imprint. You'll love our selection of colorful visors that looks even better with your organization's logo across the front.
For Fun in the Sun
If you sponsor a local sports team or host an outdoor event, you probably need an affordable giveaway for participants. With custom visors, you can offer a practical product that people will be happy to receive. Shop for custom visors at 4imprint to see how affordable they are and get your name or logo on everyone's mind. We carry visors made of cotton twill, performance poly-blends and cooling ultra-mesh in every color on the spectrum to fit the season or activity. Imagine how impressed potential and existing customers will be when you give out quality custom visors at a golf tourney or fun run.
Cool as a Cucumber
Turn your visors into a marketing superstar with customization. Our in-house creative department can assist you with embroidery or printing to create unique promotional products that make the best impression.
Employee Tip on Visors
Custom visors keep them cool all summer—and keep them looking cool, too! Stylish personalized visors showcase your logo and offer much-needed shade, whether your recipients are enjoying golf, tennis or just lounging by the pool! Promotional visors still offer a colorful canvas for your embroidered or screen printed brand, just like caps, but they allow a bit more air to circulate and let a ponytail or other long hair to flow freely in the breeze! Fun sun visors are a great handout at company picnics, open houses, sales "beach parties," or any other outdoor or warm-weather events. Because they are one-size-fits-all, you won't have to worry about employee sizes when ordering customized visors, either. Look for the best selection of golf and tennis visors around, then stock up and get our great bulk prices when you order a few extras. As always, our customer service reps and artists are ready to help you with questions or logo work. We can even create you a brand new logo for a special event or a new business at no extra charge!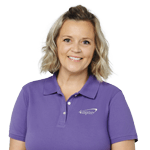 Alysia
with 4imprint
16 years
To Top
of page