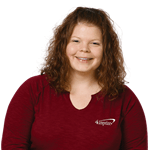 Amy
with 4imprint
15 years
Glass Water Bottles
Logo printed glass water bottles bring a touch of elegance—and pure taste—to their beverages! Custom glass sports bottles never impart a taste or odor on drinks and look great, too!
Filter Products
17 Product(s) Found
When you shop for water bottles to customize with your business name or organization logo, you may not realize just how many different styles and materials exist. Vacuum-insulated aluminum or plastic bottles may be the default promotional products, but for a distinctive, and reusable option, why not go with glass? 4imprint has fantastic glass water bottles ready for personalization to showcase your company. Shop our selection to find the perfect ones for your next fundraiser, team-building program or other special event.
Elegant and Affordable Water Bottles
Custom imprinted glass water bottles not only serve as a functional hydration tool but also become a reflection of your brand identity. They make great promotional items, gifts, or personal accessories that stand out in a crowd while conveying a specific message or showcasing your unique style. Browse our site to find glass bottles with bamboo lids, straw tops and easy-to-hold silicone sleeves.
Personalized and Polished
4imprint has an in-house creative department to handle your glass bottle customization. We can provide color imprinting on the silicone sleeves, or the glass bottles themselves. Digitally upload your logo or work with one of our experts to makeover your existing design for a fresh style that is sure to get you noticed. The more you order, the more you save with our bulk purchase discounts, so stock up for plenty to hand customers and employees.
Employee Tip on Glass Water Bottles
Imprinted glass sports bottles are a nice reflection on your company's good taste! The hot trend of glass drink bottles is made one better by printing your organization's logo on the outside. Hand out these thoughtful and useful hydrating gifts at open houses, trade shows or wellness program launches. It's easy to see what's inside when they are sipping from beautiful and low-cost glass water bottles!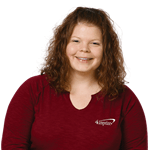 Amy
with 4imprint
15 years
To Top
of page