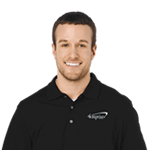 David
with 4imprint
7 years
Crystal Awards
Personalized crystal awards look elegant and shine the spotlight on your deserving staff, clients, vendors and customers. Choose from a large variety of etched and gift-boxed crystal awards and paperweights.
Filter Products
0 Product(s) Found
This item is part of our Better Choices™ range. Here's why:
List of Products
Sorry, there were no items that matched your criteria.
Try clearing some filters.
To Top
of page